The Museum holds an extensive collection charting over 100 years of the British Army in the air. With over 35 fixed wing and rotary aircraft on display, the Museum is the perfect place to explore the fascinating history of army aviation for any aged group.
Guided tours and pre-booked catering is available on request.
For pre-booked groups of 10 and over, our group rates apply. Please note that Gift Aid is not available with group rate admissions. 
Adult (16+) - £15
Child (5-15) - £8
Concessions (Seniors 65+ and Students) - £10.50
Cadets - £8
What is the minimum and maximum number per tour?
The maximum number per tour group is 12 people, there is no minimum number. Please be aware that if you are a group larger than 12 that you will need to book multiple tour guides. Please ensure all Guided Tours are booked at least three weeks in advance.
How do we pay for the visit?
Unless otherwise discussed with a member of the AFM team, payment for your visit will be invoiced after you visit. This is to account for any changes in numbers or requirements of your group.
Does the Group Rate include an annual pass?
The group rate does not include an Annual Pass. Visitors on the day can pay separately for their ticket and this will be an Annual Pass that is valid for 12 months- please be aware that we will require some details from you in order to issue an Annual Pass.
How long is a tour?
We recommend a tour length of approximately 1.5-2 hours, although we can adapt and offer slightly longer or shorter tours where necessary.
Do you offer a military discount?
Military personnel in possession of a MOD90 (or equivalent) qualify for free entry to the Museum. If you are a serving AAC, AACVA or AAC Cadets group, there is the option for a free Guided Tour of the museum. Please ensure all Guided Tours are booked at least three weeks in advance.
Can I change the date of my visit?
If your group can no longer make the visit date, please let a member of our team know on event.support@armyflying.com. Please be aware, if you have a Guided Tour booked, we will have to confirm the date of your new visit with the Tour Guides to ensure that you are still able to have a tour.
Mobility issues and tours
If a member of your group has a mobility issue or a disability, please let us know so that we can accommodate this with the tour route. The Museum has a lift to the upper floor as well as spare wheelchairs that can be reserved for your party.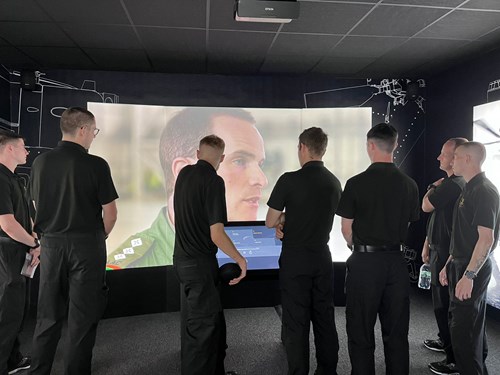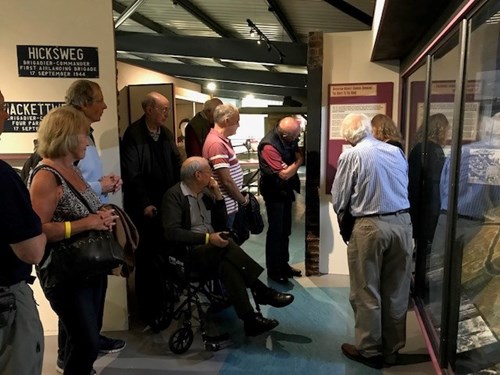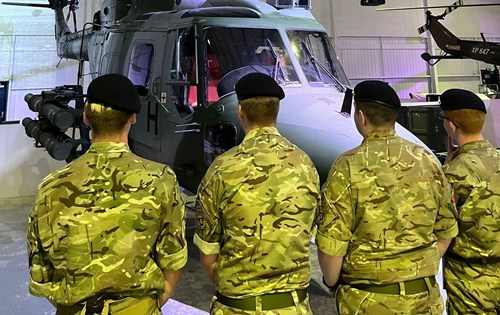 Go to slide 0

Go to slide 1

Go to slide 2
Just a quick email to thank you and your staff for their hospitality yesterday during our visit, the staff were extremely friendly and welcoming and we all enjoyed the visit very much – congratulations on an excellent and well-presented museum. 
I would thank you for an excellent visit yesterday afternoon, very much appreciated by the whole group.

A stand out feature of the day was  the quality of our guides who were both massively over qualified to show us around and did an outstanding job in developing our understanding of Army Flying. Please pass on our sincere appreciation to them.
Go to slide 0

Go to slide 1