Corporate Partnership
Become a Corporate Partner and benefit from increased brand recognition, key networking opportunities and company-wide employee and guest benefits.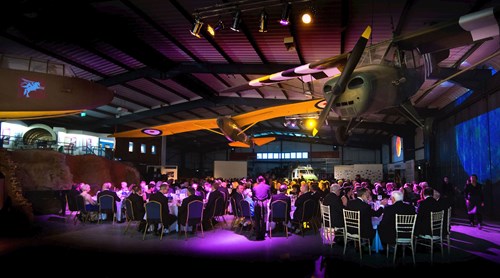 It is a real privilege to be a corporate partner of the Army Flying Museum. Land Rover's connection to the Army is historic and it is exciting to be able to support this fantastic local museum in this way.
Watch our Interactive Corporate Partnership Presentation and find out how your company can benefit from joining the programme.
(you can select the arrow and pause keys at any time)
Inspired?
To find out how we can tailor a corporate package to suit your needs please contact Amanda Stallard at: development@armyflying.com