The Collections
Oral History Project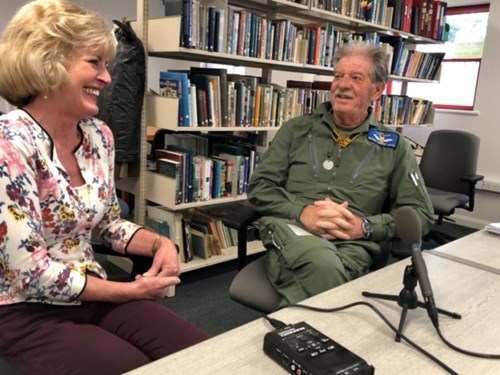 Welcome to the Army Flying Museum's oral history project, 'British Army Flying: Discovering stories of courage, comradeship and innovation', which has been ongoing since 2018.
The oral history project initially aimed to capture the memories and experiences of those associated with the Army Air Corps (AAC) since 1957, in particular with the following conflicts: the Malayan Emergency, the Aden Emergency, the Falklands War, the Gulf War, and the war in Afghanistan. Since 2021, however, the project has entered a new phase in which it aims to gather the accounts of those associated with Army aviation in general. Interviewees are therefore associated with the Glider Pilot Regiment, the Air Observation Post Squadrons, or the Army Air Corps. Interviewees could have been, or could currently be, pilots, groundcrew, working in another role within Army flying, or a family member of serving personnel.
From this page, discover clips taken from our oral hisotry project, along with details of the project and what it entails for anyone who is interested.
If you have a connection with Army aviation and would like to participate in the Museum's oral history project, please have a look at the forms in the tab above.
You can also email archive.assistant@armyflying.com to express your interest in being recorded.