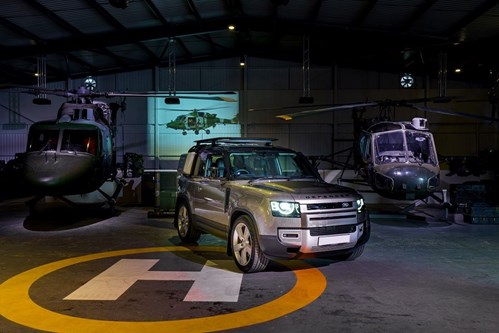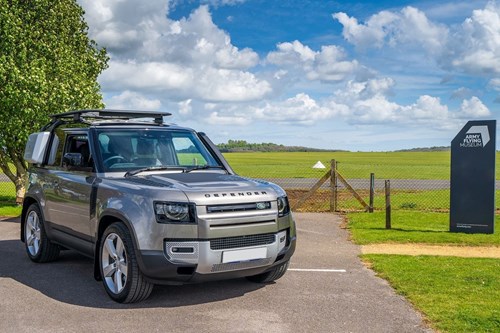 Go to slide 0

Go to slide 1
The Army Flying Museum announce partnership with Hendy Land Rover Salisbury 
Hendy Land Rover Salisbury has become the Army Flying Museum's first corporate partner. 
A unique photoshoot took place to launch the partnership, as Hendy supplied a Land Rover Defender to line up alongside some of the British Army's finest aircraft in the museum's Hayward Hall. 
Ella Clayton, Development Manager at the AFM, said: "We are delighted that Hendy Land Rover Salisbury has come on board as our first corporate partner at the Army Flying Museum". 
"The Museum represents a great opportunity for Hendy to showcase their brand to our ever expanding audience and we very much look forward to welcoming the local Hendy staff. By becoming a corporate partner, Hendy Land Rover will also directly support vital work at the museum and will aid the museum's post pandemic recovery." 
The announcement was made as the museum opened its doors to the public for the first time in five months. The agreement will allow the dealership to not only showcase its vehicles but also assist with the museum's post-pandemic recovery. 
Andy Grant, Hendy Group JLR Brand and Sales Operations Director, said: "It is a real privilege to be corporate partners with the Army Flying Museum. Land Rover's connection to the Army is historic and well-documented, and it is exciting to be able to support this fantastic local museum in this way.  
"At Hendy we are always looking for ways to be involved with our communities and I am sure I speak for the entire Land Rover Salisbury team when I say we can't wait to get started."  
As a corporate member, Hendy will enjoy a range of benefits, allowing colleagues, clients and stakeholders to share a deep connection with the museum and its community. 
Hendy Land Rover Salisbury will be exhibiting at Wallop Wheels and Wings 2021, the museum's flagship fundraising event in July. Click here for more details.