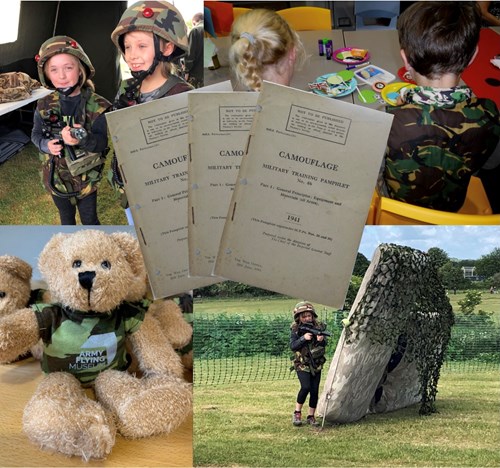 Our February Half Term activities focus on the themes of camouflage and misdirection.  As the Museum is currently closed, these activities are online. You will find below a selection of brand new 'Clever Camouflage' family resources to download and enjoy at home. Be inspired, have a go, and get creative!
Watch Carolyn's Clever Camouflage Craft Video below to find out how to make your own 'Clever Camouflage' creatures picture.
To join in with the activity you will need to download the Camouflage Creatures sheet HERE.