Commemoration & Celebration
Remember your loved one at the Army Flying Museum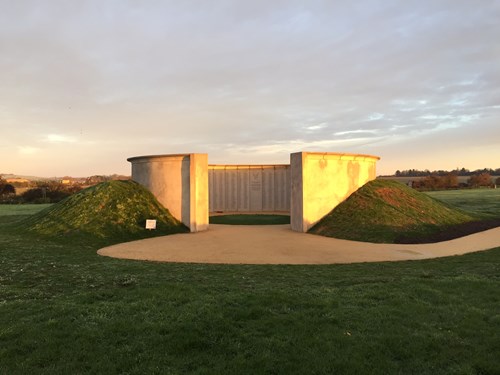 Scattering of Ashes
Many families over the years have chosen Middle Wallop and the grounds of the Army Flying Museum to scatter the ashes of a loved one. The site holds particular significance to those with relatives who have served in the Army Air Corps. For others, the Museum has been a favourite place to visit over the years.
If you would like to scatter ashes in the grounds of the Museum, please put your request in writing to Lucy Johnson,  chiefexecutive@armyflying.com stating the required date and ideal time. One month's notice is required for arrangements to be made.  There is no charge for this service.
Funeral Receptions at the Army Flying Museum
The Conference Room is a delightful space, which can be used to hold gatherings. With views of the airfield, the room is located on the ground floor of the Museum, providing easy access for all. Up to 50 people can be accommodated at Funeral Receptions.
For further information, please contact corporate@armyflying.com or call 01264 781086