We are excited to announce the opening of our new exhibit about the Apache AH Mk.1 attack helicopter. Introduced into service with the Army Air Corps in 2001, the Apache AH Mk.1 was the British Army's first purpose-built attack helicopter.
The aircraft is fitted with a 30-mm M230 chain gun and can carry up to 76 CRV-7 rockets or up to 16 Hellfire missiles, or a combination load of these weapons. It incorporates highly advanced technology including a fully digital cockpit, aircrew monocles and a radar system that can find and track targets, monitor airspace and profile terrain.
The Museum's new, interactive display allows visitors to find out everything about the aircraft through films, images, and audio recordings. A special touchscreen allows them to 'ask' three soldiers questions about their training and first-hand experiences of flying and working on the Apache. At certain times, virtual reality headsets are also available, giving visitors the chance to get a sense of scale by 'walking' around the aircraft.  
The Museum team are extremely grateful for the invaluable input they have received from the Army Air Corps and commercial companies in developing this unique exhibit.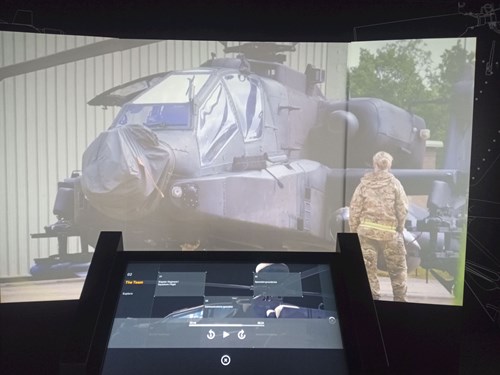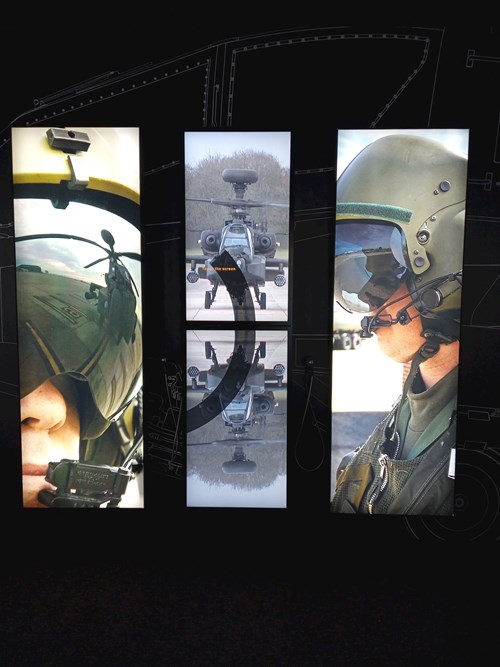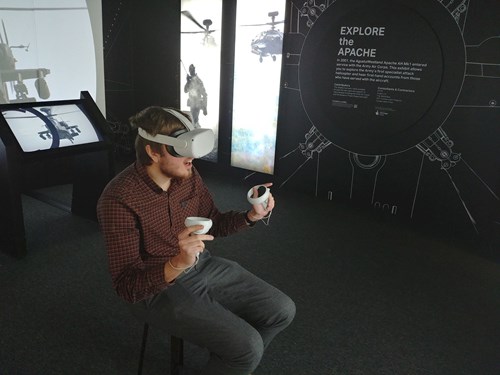 Go to slide 0

Go to slide 1

Go to slide 2