A Joint Lecture Partnership with Navy Wings
Small but deadly: helicopters in the Falklands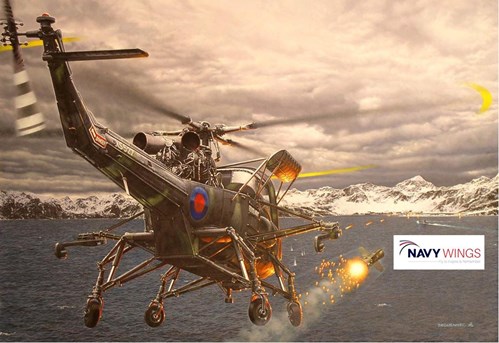 Two Helicopters … One Mission
We continue our commemoration of Falklands 40 in collaboration with Navy Wings.
Watch the talk below to be taken back to 1982 to hear the stories from the people who flew the Westland Scout and Wasp during the Falklands War.
Hear from:
Col (Ret'd) John Greenhalgh DFC AAC who was posted to 656 Squadron Army Air Corps becoming the Scout Flight anti-tank commander.  During OPERATION CORPORATE in the Falkland Islands in 1982, he was awarded the Distinguished Flying Cross for casualty evacuation and SS11 armed action operations with the 2nd and 3rd Battalions the Parachute Regiment at Goose Green, Mount Longdon and Wireless Ridge.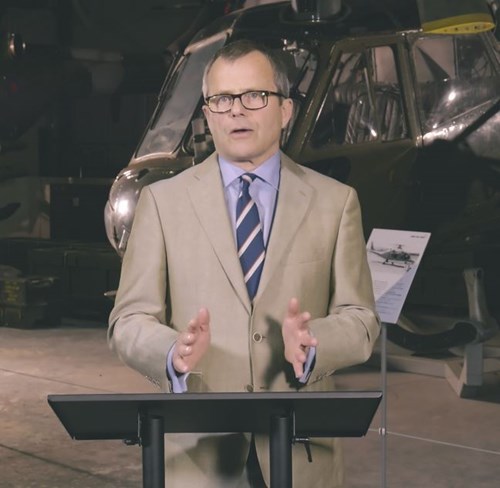 Lt Cdr Tony Ellerbeck DSC was Flight Commander aboard HMS Endurance in the South Atlantic when he suddenly found himself at the sharp end of an escalating conflict. He witnessed the Argentinians put ashore the first landing party on South Georgia, he dropped Special Forces onto the island in response, and conducted three attacks in one of the Wasps on the Argentine submarine ARA Santa Fe using AS-12 missiles; this was the first time ever a guided missile fired in anger by the Royal Navy.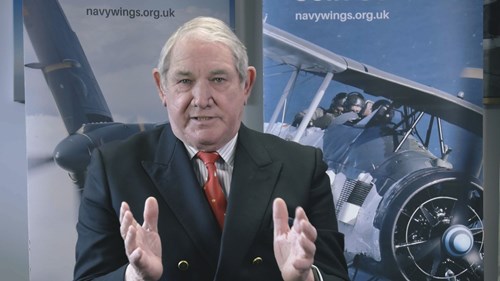 Please note, the content of panel discussion are based on the experiences and views of the guest speakers.
Watch below. For best viewing results use Google Chrome.
If you are enjoying these lectures, please consider a donation to the Museum. You can donate by text message on the numbers below: 
To donate £1, text FLYHIGH to 70201
To donate £3, text FLYHIGH to 70331
To donate £5, text FLYHIGH to 70970
To donate £10, text FLYHIGH to 70191
Alternatively, just click on the button below. Thank you!