Paul Beaver presents
Codename: INTREPID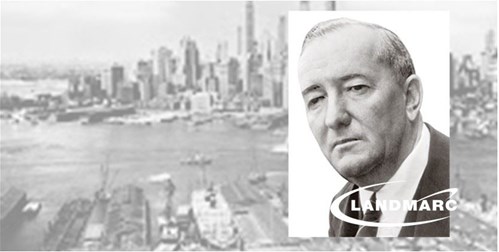 Hear Paul Beaver tell the incredible story of the life of Sir William Stephenson, who from humble Canadian beginnings, was enlisted in the Royal Flying Corps and rapidly moved through the ranks of the armed forces. 
He was a dedicated soldier, a gifted inventor, an extraordinary businessman and a spy. He eventually earned himself the codename Intrepid for his immense bravery and dedication.   
Stephenson found himself a crucial cog in the war efforts against Nazi Germany in WWII. He became the senior official of the British Security Coordination, ensuring that British and American intelligence was safely passed between authorities. He became closely affiliated with Winston Churchill, and his wartime antics served as the main inspiration for Ian Fleming's James Bond. 
Please note, all content of lectures are the research of the guest speakers.
Watch the recorded lecture and Q&A below - for best viewing results use Google Chrome.
If you are enjoying these lectures, please consider a donation to the Museum. You can donate by text message on the numbers below: 
To donate £1, text FLYHIGH to 70201
To donate £3, text FLYHIGH to 70331
To donate £5, text FLYHIGH to 70970
To donate £10, text FLYHIGH to 70191
Alternatively, just click on the button below. Thank you!