Lockdown Lecture
Road to Colditz
Available to view now - just click on the link below.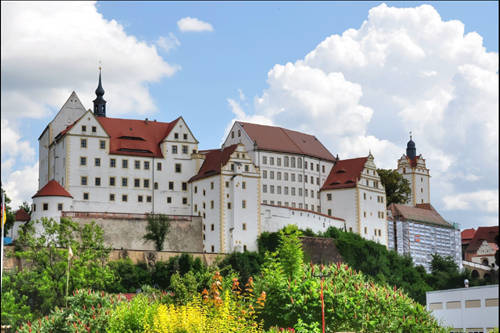 We are delighted to partner with The Soldiers of Oxfordshire Museum to bring you this Lockdown Lecture.
Hear the story of two prisoners of war, Tony Rolt and John Hamilton-Baillie, captured during the Fall of France in 1940 who, after several escape attempts, found themselves at Colditz - the infamous castle reserved for those prisoners identified as serial escapers, the most troublesome to the Nazis.
The two escapees' sons, Stuart Rolt and Thomas Hamilton-Baillie, tell of their fathers' hair-raising wartime experiences as prisoners of war in Germany throughout World War 2. This online talk features an in-depth look at the planning of real escape attempts, the risks escapees ran, the penalties for failure, the privations they suffered, and what imprisonment at Colditz was really like.
The lecture was first broadcast on Tuesday 23rd November and followed by a live Q&A. It is now available for catch up viewing below.
Please note, all content of lectures are the research of the guest speakers.
For best viewing results use Google Chrome.
If you are enjoying these lectures, please consider a donation to the Museum. You can donate by text message on the numbers below: 
To donate £1, text FLYHIGH to 70201
To donate £3, text FLYHIGH to 70331
To donate £5, text FLYHIGH to 70970
To donate £10, text FLYHIGH to 70191
Alternatively, just click on the button above. Thank you!