Anniversary talk
Operation MARKET GARDEN anniversary talk
10.30am and 2pm, Friday 17 September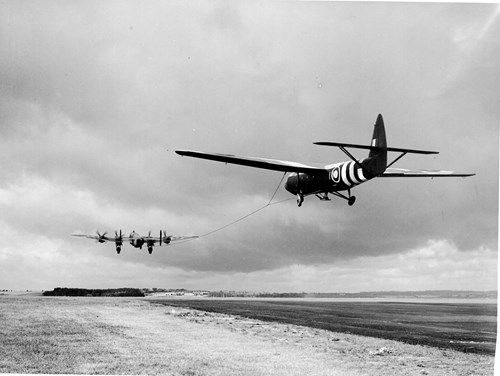 A special anniversary talk on Operation MARKET GARDEN will take place in the Museum's Conference Room on Friday 17 September at 10.30am, and again at 2pm.
Lt Col (Retd) Derek Armitage, a registered battlefield guide for over 20 years, who has led tours to Arnhem, will be conducting the talk on the Allied operation into Holland, to clear a route into Germany, in September 1944.
The main objective of the operation was to capture a series of bridges in The Netherlands by combined airborne and ground operations. The airborne element was to land ahead whilst the ground troops of would fight North to reach them from the Dutch/Belgian border.
The Glider Pilot Regiment would deliver troops, weapons and the equipment of the 1st Airborne Division to take the bridge at Arnhem.
Entrance to the lecture is FREE, members of the public can gain access to the talks via the door under the Apache Cafe.
No need to book.
Talks take place at 10.30am and 2pm on Friday 17 September.