The Army Flying Museum welcomes
Hampshire Open Studios
27 - 30 August 10am - 4.30pm
(Pictured: A view of Hampshire Open Studios 2019)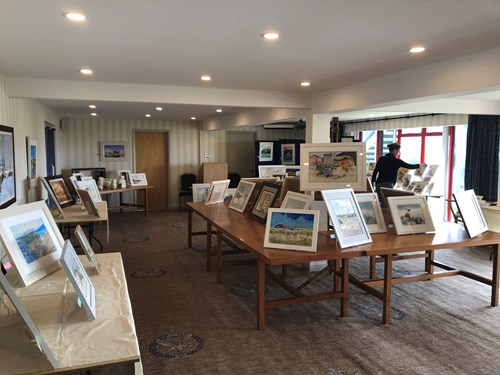 Join us this August Bank Holiday weekend as the Army Flying Museum plays host to Hampshire Open Studios, in an exhibition which brings a vibrant mix from five experienced artists.
No need for a Museum ticket as the exhibition is being held in the Conference Room, which is accessible under the Apache Cafe.
The artists are:
Sue Hyslop - lively, fresh, watercolours.
Lindsay Murray-Twinn - stunning acrylics, mixed media and oils.
Alta Edwards - beautiful oils and pastel landscapes
Jacqui Earnshaw - atmospheric acrylics with mixed media
Lesley Heslop - lovely pastels, acrylics and pen.
Prints and cards will also be available.