Wallop Wheels and Wings 2021
Grand Prize Draw
Check your numbers to see whether you have won an experience of a lifetime. Good luck!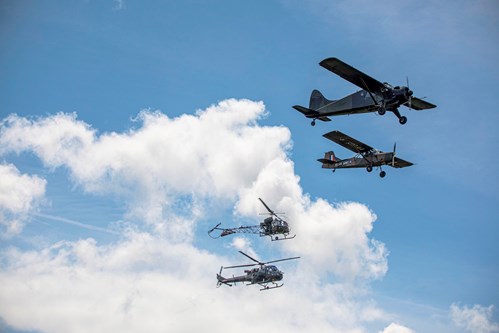 CONGRATULATIONS!
To:
Clare Jeffery - winner of the Grand Prize
David Durston - winner of the Ferrari driving experience
James Taylor - winner of the gliding lessons
Rik Kershaw-Moore - winner of the James Blunt tickets.
(Can ticket holders 02178 and 02959 please contact Kimberley Matthews on corporate@armyflying.com or calling 01264 781086 to claim your prizes)
Grand Prize
A flight experience you will never forget with The Historical Army Aircraft Flight (HAAF).
Take to the skies in a classic Army aircraft in a truly memorable adventure.
Other prizes
Ferrari 458 Spider Plus Driving Experience
Drive the Ferrari 458 Spider on the UK's fastest race circuit. You'll also drive the brand-new Porsche Cayman and the Formula Renault racing car. A truly unique driving experience that you will not find anywhere else in the UK. This model also has all the Speciale options.
Drive the amazing Ferrari 458 Spider
Feel like an F1 driver in the Formula Renault Racing Car
Learn the circuit in a Porsche Cayman
Two Trial Glider Lessons at Wycombe Air Park
Perfect for a couple's day out
Experience the joys of soaring over the local countryside. 
All flights include a ground briefing and are carried out by a BGA qualified instructor. 
Opportunity to take the controls during your flight. 
Lengths of flights are weather dependent and can last longer. 
Two tickets to see James Blunt in concert.
See James Blunt live in Bournemouth on Thursday 22nd July 2021.
The Grand Prize Draw is registered as a Small Society Lottery by Test Valley Borough Council under the Gambling Act 2005. You must be aged 16 years old or over to enter the Wallop Wheels & Wings Grand Prize Draw. No person under this age is allowed by law to enter the Wallop Wheels & Wings Grand Prize Draw. You can read the Terms and Conditions HERE.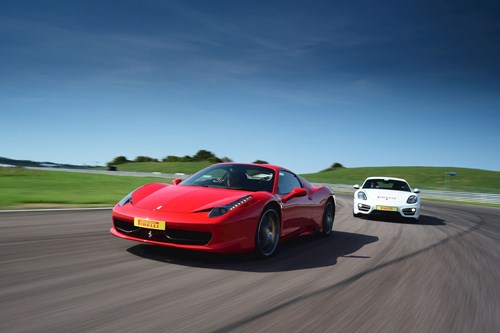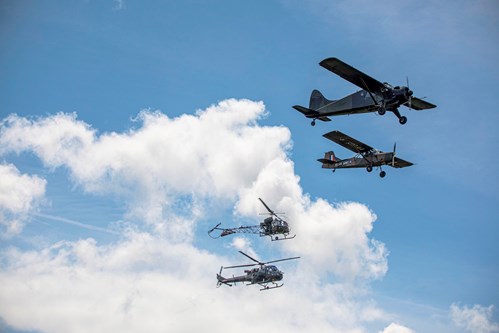 Go to slide 0

Go to slide 1