Stunning garments created as part of our Sky High Fashion project are now on display in the Museum. Over 2000 hours were spent crafting the items by a small team of project participants from across the UK. The group used the Museum's artefacts and aircraft as inspiration to celebrate and commemorate some of the key operations and stories of the Royal Engineer Balloon Section, the Royal Flying Corps, the Glider Pilot Regiment, and the Royal Air Observation Post Squadrons. The embroidered uniforms and other items of clothing will be on display until the 1st June, before embarking on a tour of libraries and venues across the region. We have been so impressed with the groups creativity and passion and we would like to say a huge thank you to all those involved.
Below are examples of their work on display in the Museum.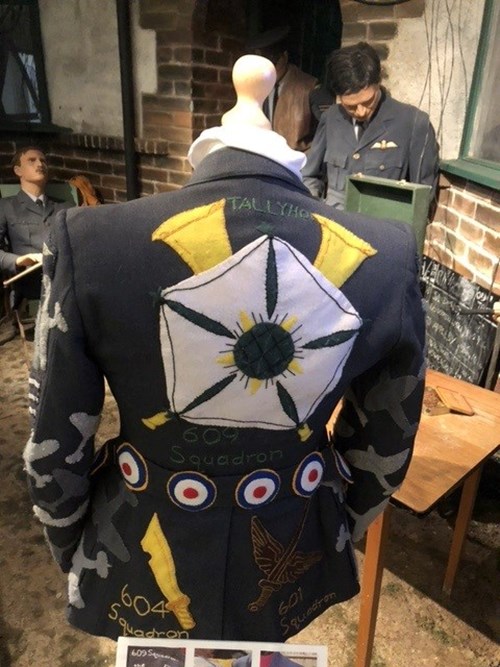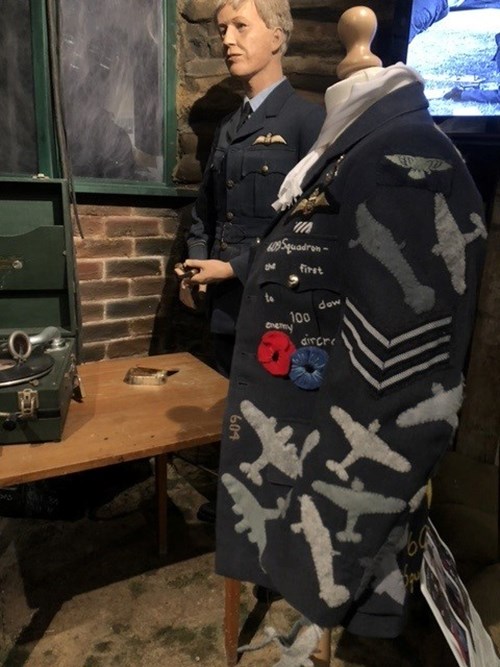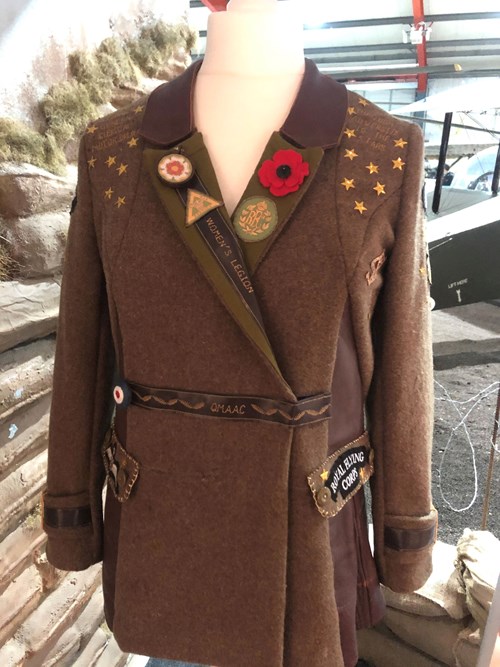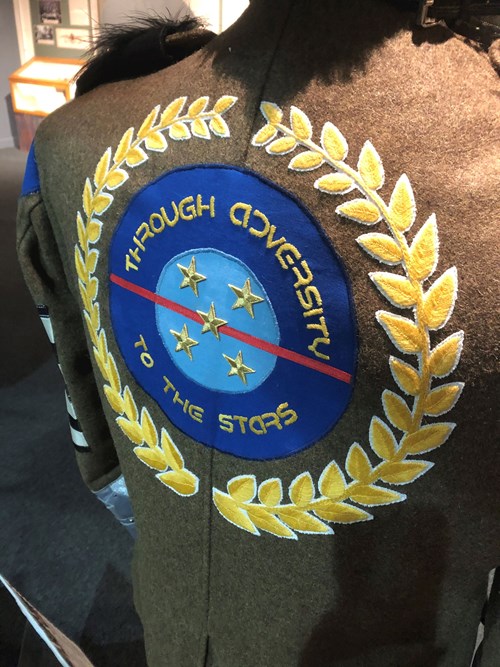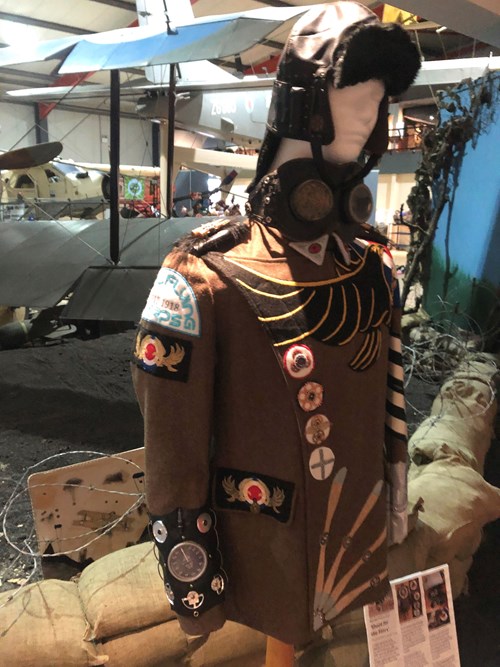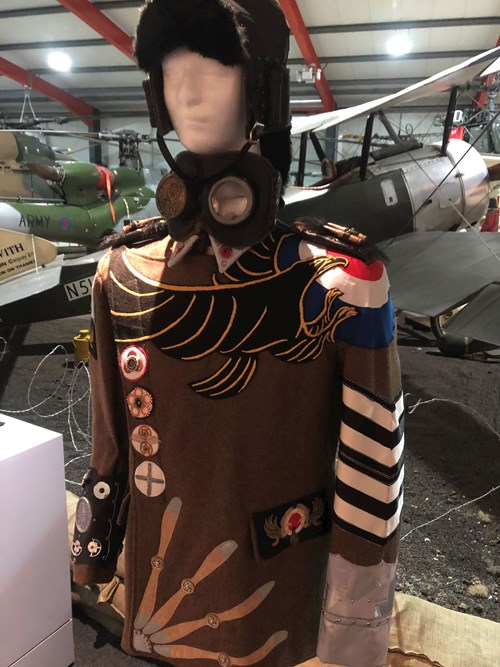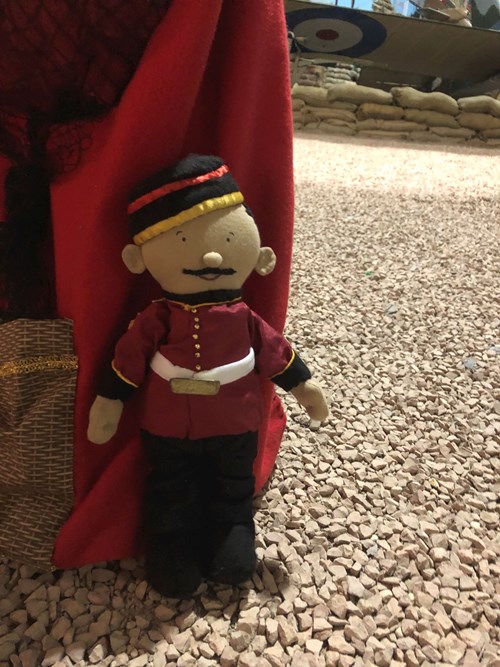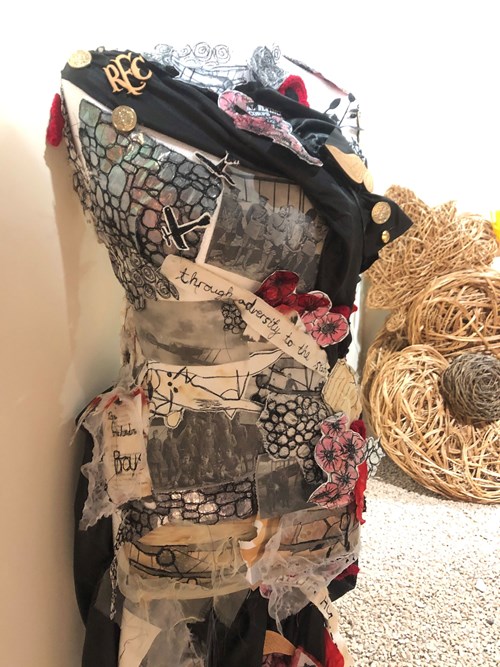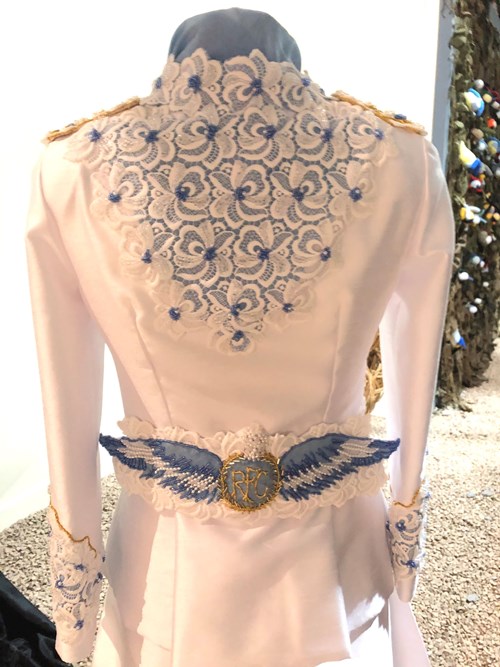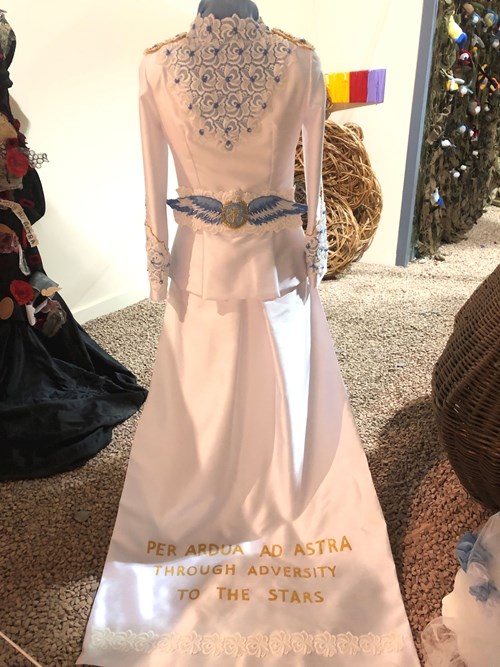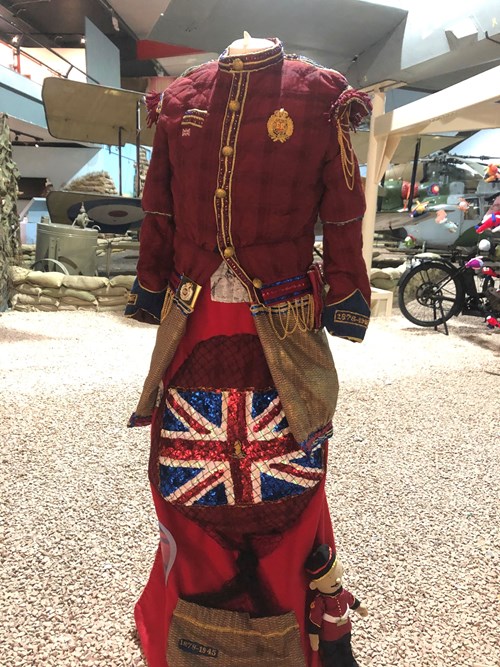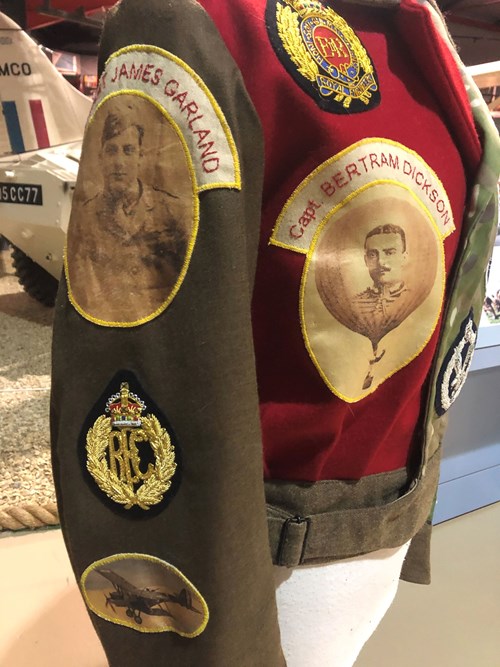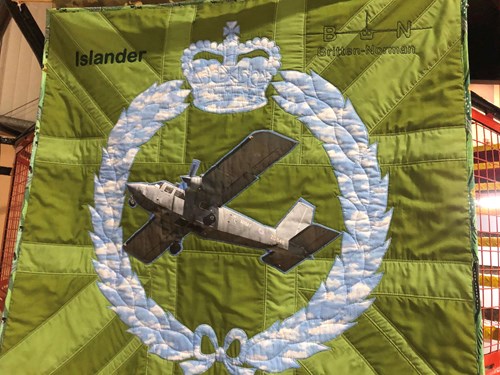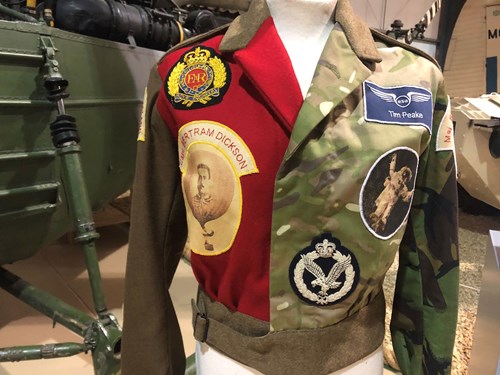 Go to slide 0

Go to slide 1

Go to slide 2

Go to slide 3

Go to slide 4

Go to slide 5

Go to slide 6

Go to slide 7

Go to slide 8

Go to slide 9

Go to slide 10

Go to slide 11

Go to slide 12

Go to slide 13
Here's where you can see them next!
A number of the Royal Flying Corps inspired garments will be displayed at Burseldon Brickworks Museum from the 3rd June 2021
The rest will be displayed at:
Salisbury Library from the 7th June to 26th July 2021
Ringwood and Fordingbridge Libraries from the 28th July to 25th August 2021
Fareham Library from the 26th August to 23rd September2021
A number of the garments will then be on display at Portchester Library from the 2-3 September 2021 as part of Pop Up Museum event.
About the Project
The group included Fashion graduates from the University of Huddersfield, as well as Hampshire based local costume designers, and embroidery enthusiasts, some of whom have connections to the Army and wider military. They held monthly catch up meetings with Dan online to show and share what everyone had been creating. One participant said: "The experience kept me going during lockdown. It's been something to focus on and keep my mind occupied. Plus it's been fun and creative!"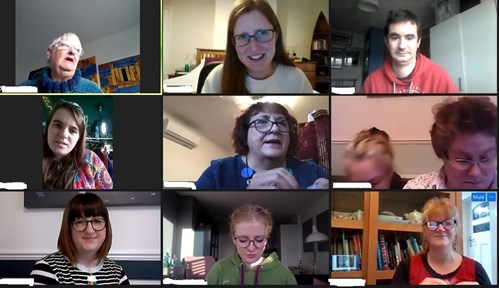 The garments were all made from scratch using modern materials. Take a look at the detail of some of the work below.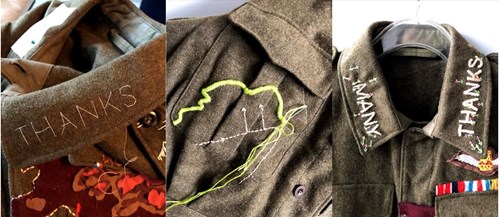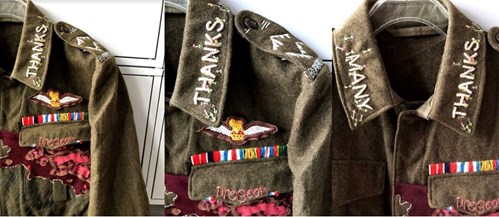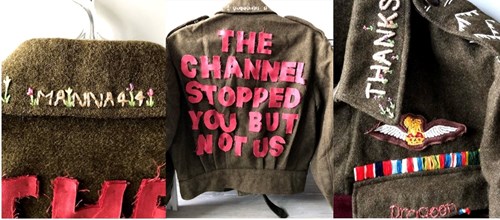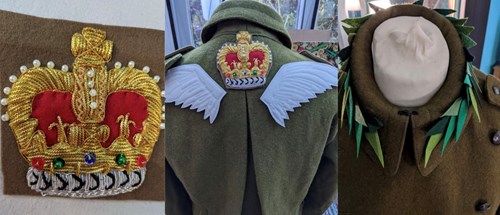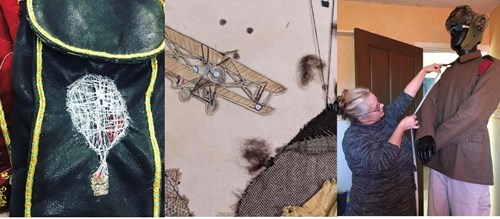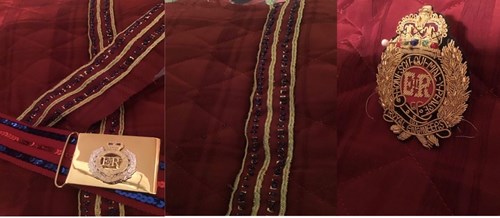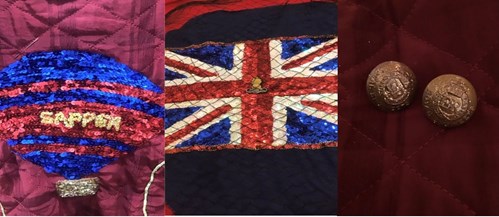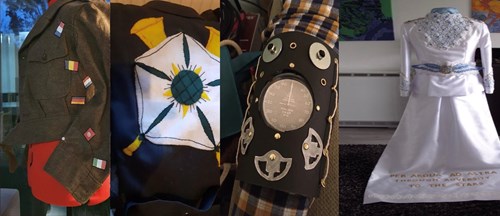 Go to slide 0

Go to slide 1

Go to slide 2

Go to slide 3

Go to slide 4

Go to slide 5

Go to slide 6

Go to slide 7