Education
Outreach
Wherever you are you can learn about Army Flying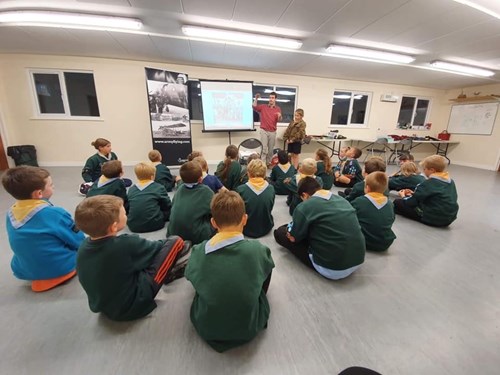 We are delighted to be able get back out on the road and visit your group! We are happy to discuss how we can tailor sessions to your requirements, group needs and location. 
'Pop Up Museum' events are postponed for the foreseeable future. As a result, we have adopted a blended learning approach and can offer both in person and virtual sessions for groups through our 'Museum At Home' Virtual Outreach sessions.
We hope that our Outreach team will be once again be able to attend events and venues next year. Our 'Pop Up Museum' showcases items from the Museum collection along with fun activities for all the family and our Outreach workshops involve handling real museum objects, as well as a range of art and craft activities. Our workshops and talks are designed for adult community groups, adult learners, and family learning groups.
It was a very fun informative session which exceeded expectations which was enjoyed by everyone'
Thank you so much for coming to our group and running the session. The residents really loved it and are looking forward to visiting the museum!
The session was very informative and a great way to engage our group for young people with learning disabilities
It was excellent, and Dan was fantastic with the residents.
Go to slide 0

Go to slide 1

Go to slide 2

Go to slide 3
Below: Participants from Lockwood Age Concern day centre taking part in an Outreach Session inspired by the Museum's collections.
We can't wait to be able to get back on the road with our 'Pop Up Museum'!